"Party Paté!"
On Sunday afternoon, May 23rd, I was the luckiest artist in the world to have a coming out party for the first 100 canvas boards I have ever offered for sale in the world. Thrown by my agent, Ms. Allee Willis, bon vivant of the arts, in her lovely Hollywood home, it was attended by many luminaries and other persons who found it in their hearts and pocketbooks to support me, Bubbles the artist. I was, unfortunately, detained due to matters of a somewhat personal nature and was forced to miss the delightful soiree. I am certain I would have danced with many of the guests and retired to the guest bathroom to begin painting their portraits.
Please enjoy a lovely stalk of celery stuffed with peanut butter and meet many of the lovely attendees and tour the many fine canvas boards displayed on clotheslines strung throughout the grounds. Murray tells me that as soon as he glues more of the video footage together sent to him by Ms. Willis, it will be webcast so Aunt Peggy and I can attend. She was so looking forward to the bus trip.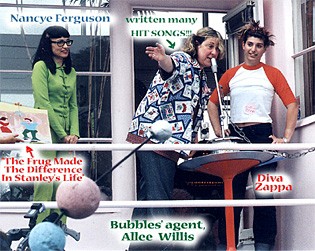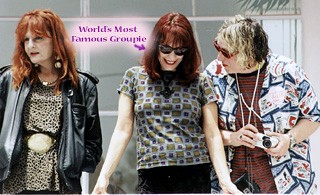 Mercy | Pamela DesBarres | Allee Willis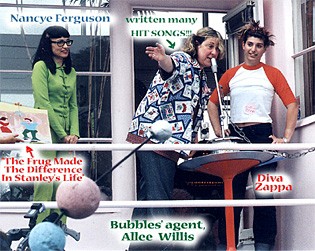 Cassandra Peterson aka Elvira | Stephen Bray | Brenda Russell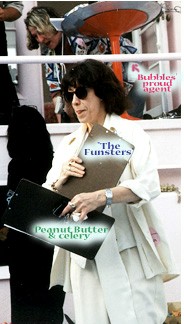 Michael DesBarres & Rosanna Arquette
love bidding for Bubbles!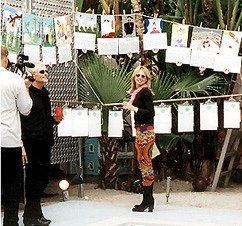 Lily Tomlin wins Bubbles' bidding!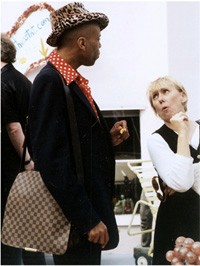 Bubbles makes RuPaul and Mink Stole's walls happy!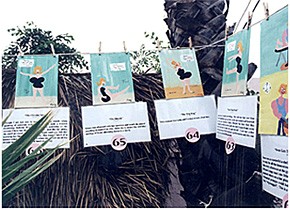 Bubbles' patron RuPaul purchased the entire 'Sven' series!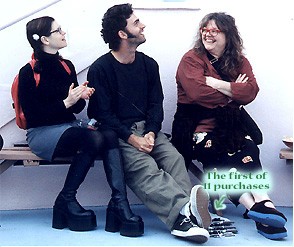 Lisa Loeb, Dweezil Zappa, Gail Zappa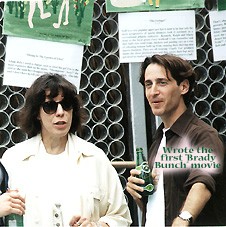 Lily Tomlin & Stan Zimmerman
quench their taste for Bubbles!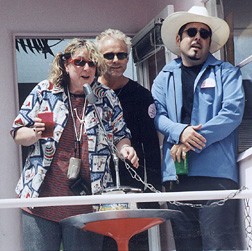 Allee Willis, Michael DesBarres, Kevin Dornan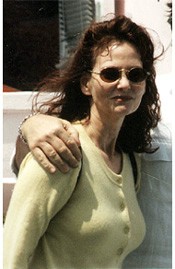 Aunt Peggy's favorite Cinderella,
Lesley Ann Warren!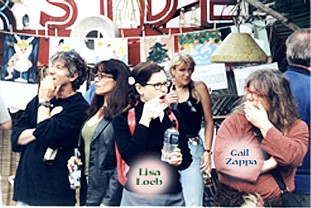 Bubbles' bidders gasp in amazement!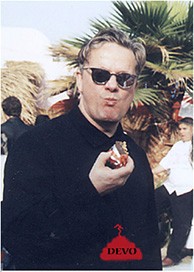 Mark Mothersbaugh knows his canapes!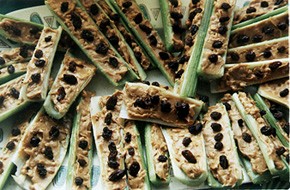 Bubbles' 'Still Life' portrayed as real appetizers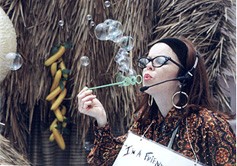 Josephine O'Keefe blows for Bubbles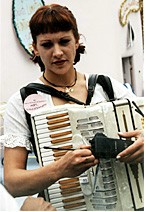 Popular entertainment
was provided!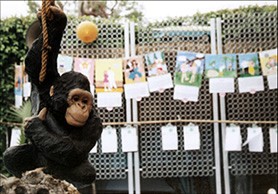 A satisfied customer!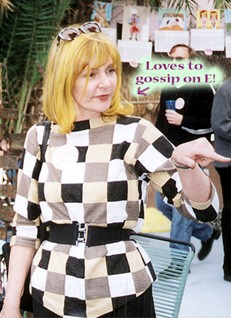 Janet Charlton